Electrical EPC Contractor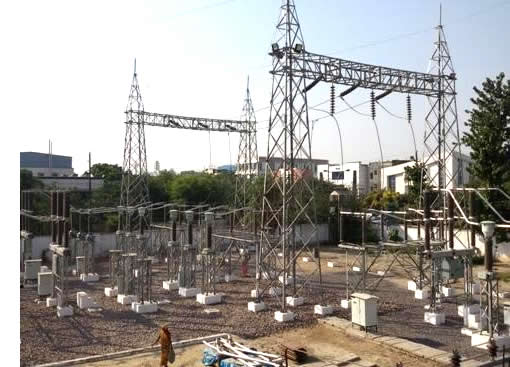 SRK Bharat Vidyut Pvt. Ltd. is one of the leading integrated power companies with a significant national presence and now getting into the international arena as well. We have an installed generation capacity of more than 150 MW in India. SRK Bharat Vidyut Pvt. Ltd. has always focused on the wide markets not just in India but also abroad providing services for the entire HV (High Voltage) & LV (Low Voltage) Electrical Systems.

Services Offered To Our Clients
Project consultancy for designing & engineering of H.T., EHV Substation, Transmission lines and distribution networks.
Turnkey project execution for H.T. and EHV Substation installation & Transmission lines.
Repair & Maintenance work for H.T. and EHV Establishment of commercial and industrial complex.
SRK Bharat Vidyut Pvt. Ltd.
has established a strong relationship with it's clients and earned huge appreciation for it's approach of detailed planning, professional execution and long term support. We have been getting consistent and repeat orders from almost of of our clients.
Products meant for EPC Services
Transformers
Compact Substations
HT & LT Panels
Cabling
DG Sets
ATS
UPS Systems
Static Transfer Switches
Earthing
Internal & External Electrification
Towers
Conductors
Transformers
EHV/HT Cables
ADSS/OPGW Cables
Fibre Optic Transmission Equipment (FOTE) Panels
Digital Tele Protection Coupler (DTPC) Panels
Products & Accessories for Transmission Lines
Products & Accessories for EHV Sub-Stations

We are delighted to get regular repeat orders from almost all of our clients.